The media likes to call 'em "ultra-orthodox".  Others like to call them crazy.  Some people try to put them in a box and call them the Jews who refuse to serve in the IDF.
Everyone seems to have their own views of the way we should interpret lives of Hasidic Jews, and, often, all we see is the most extreme examples of these people because that's what gets hits and attention and continues to perpetuate stereotypes.
This image post is more about showing subtle moments in the lives of Hasidic Jews.  As one of the most diverse group of Jews, they deserve to be shown in a more complex light.
1. Mitzvah Tantz At Hasidic Wedding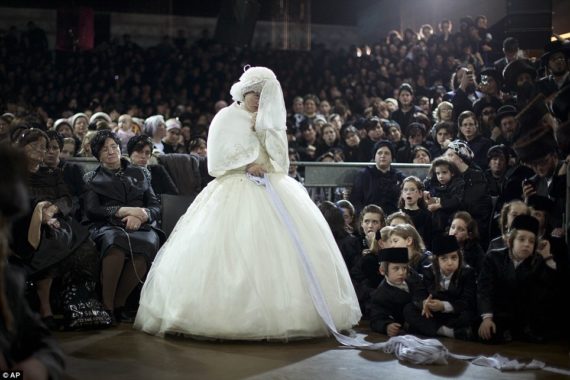 This image is actually from an amazing series in the Daily Mail, which is full of more beautiful photographs.  Definitely check it out.
2. Hasidic Welder In Israel, 1952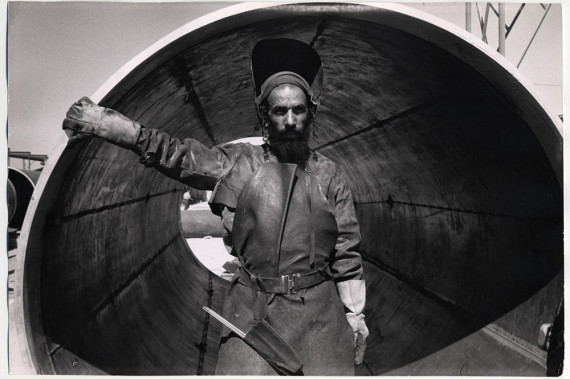 Taken by the great photographer, David Seymour aka "Chim", this photograph beautifully depicts the eclectic nature of the populace of Israel, especially around the time of its founding.
3. Instagrammed Hasidic Boy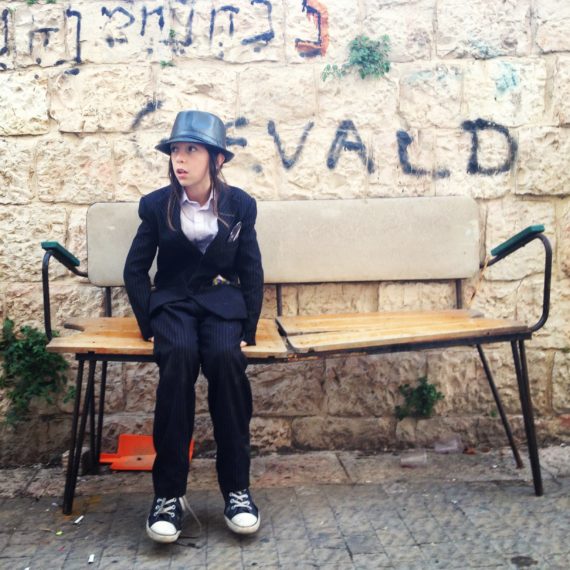 Speaking of the eclectic nature of Israel, this photo, by Chana Blumes, one of my favorite Jewish photographers, just so beautifully depicts Jerusalem, and especially Nachlaot, in all its diverse glory.
4. Father And Children Gather Palm Fronds For Sukkot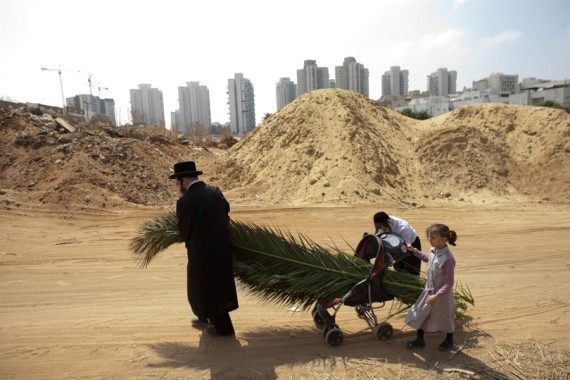 5. Hasidic Couple Teaches Yoga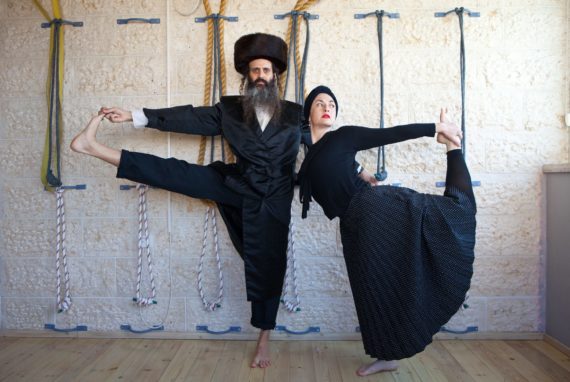 These two special Breslov folks were featured in Haaretz for bringing Yoga to their Hasidic community in Ramat Beit Shemesh.  This photograph is just too awesome for words.
6. Burning Chametz/Being Cool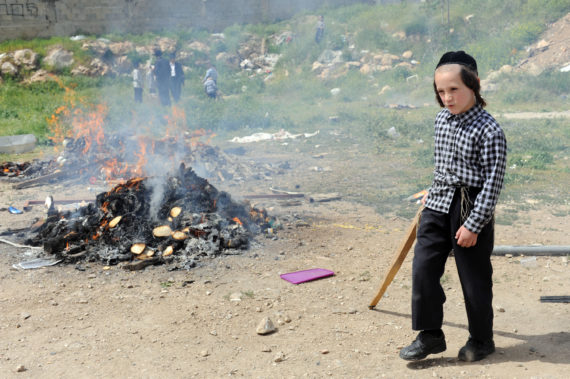 7. Hasidic Girls Being Even Cooler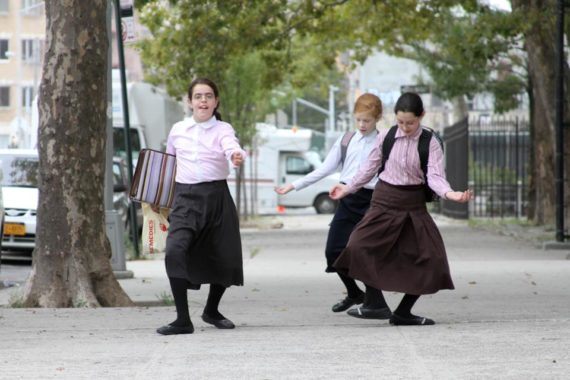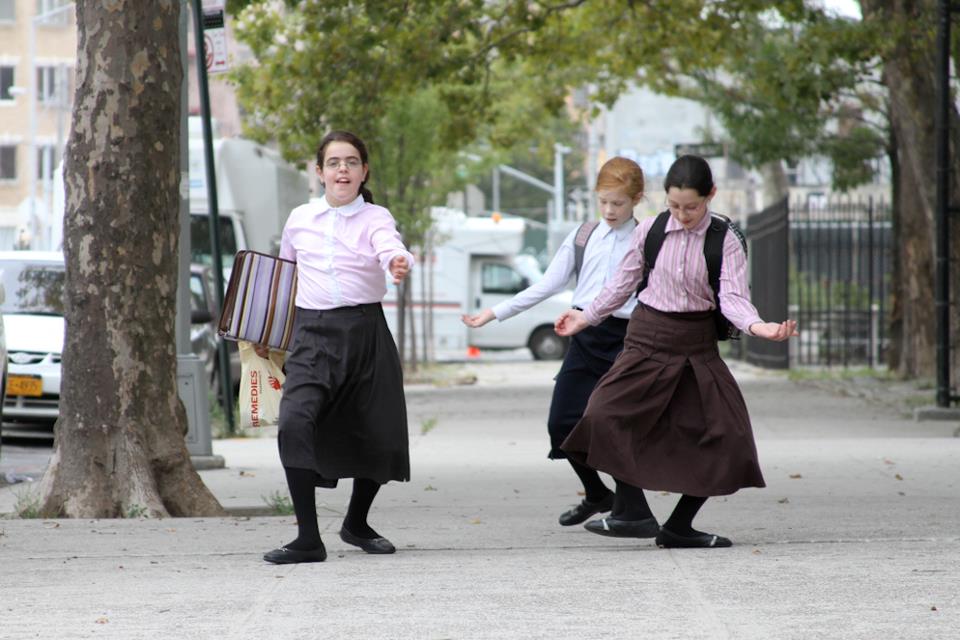 If you've never heard of Humans of New York, a popular photo blog and Facebook page, you should really check this guy out.  He does portraits of people all over NYC, and seems to have a particular fondness for Hasidic Jews.  This is probably my favorite image, depicting three Hasidic ladies he ran into who were dancing down the street.
8. An Elder Of The Village, circa 1935 – 1938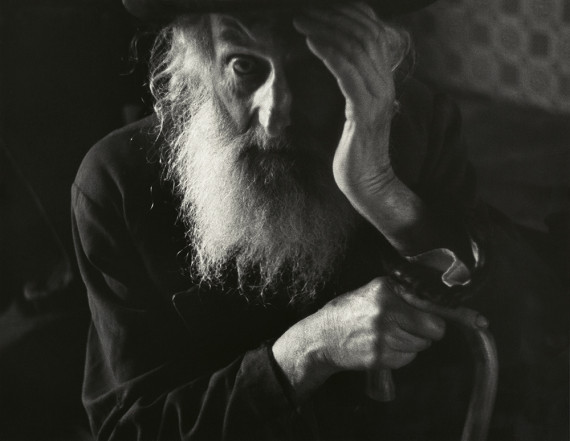 This powerful image of a "village elder" was taken by the great photographer, Roman Vishniac, who is known, among other things, for his powerful depictions of pre-Holocaust shtetl life.  Some of his images are really beautiful, and highly recommend checking him out.
9. Waiting For The Train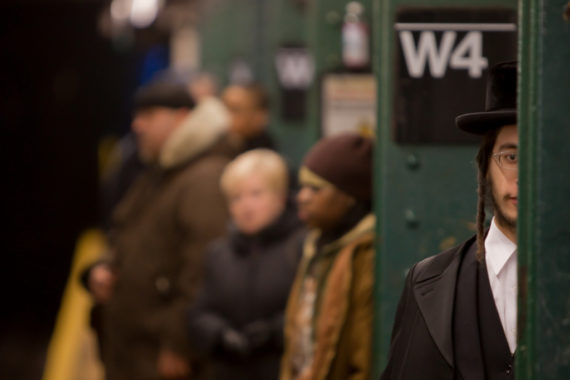 This isn't necessarily the most professional image here, but there's something about this image that so perfectly depicts the life of some Hasidic Jews in Brooklyn.  Half in, and half out of the world around them.  Source.
10. A Funeral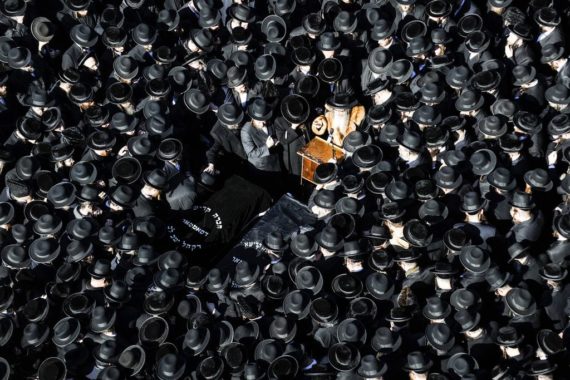 This deeply moving image has circulated quite a bit since the tragic deaths of Nachum and Raizy Glauber, who were killed by a drunk driver in New York City on March 3rd.  This photograph is of their funeral.  A very special and moving letter written by Nachum to his parents shortly before he was married has been spread around recently, and just so beautifully depicts the special souls who left this world.
Previous image posts:
10 Images That Will Change The Way You Look At Tefillin
10 Photos to Remind You That Jews Are Strong