Thank G-d, the Chabad world is known for doing a lot to change the Jewish world, as well as the world at large.  However, outside of the Friendship Circle, the vast majority of the praise is heaped on the shluchim, the rabbis who have uprooted their families and started communities everywhere from Ohio to India.
But there is a new generation of Chabadniks that have learned to take the lessons of the shluchim, of going out into the world to transform it, and use their unique skills to change it in the way they best can.
Below are three Chabad-affiliated Jews who have done just that.  From education to art to food, they are just the tip of the iceberg of this passionate group of individuals.
Yocheved Sidof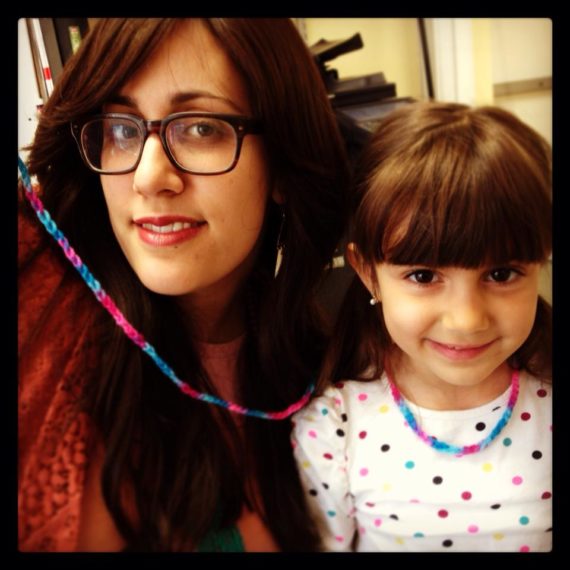 I first heard of Yocheved when I went to Chevra Ahavas Yisrael's famous first "TED Talk"-style Shavuot.  She was giving the speech when I walked in.  It was about following your passion, and believing that Hashem will help you succeed in your efforts, if you really believe it is something you are meant to be doing.  It was a beautiful speech, and the fact that she has lived her advice is what made it all the more powerful.
Starting with only her dream, Yocheved has created a Montessori school in the heart of Crown Heights called Lamplighters.
One of the hardest parts of education, and one of the aspects that have been advocated in even the most "old school" Jewish, and especially Chabad circles, is the need for more personalization.  It is a relatively new development to have a sort of "factory" style yeshiva program that emphasizes Talmud study as the primary measure of success for each student.
Ironically, by creating a school that focuses on the individuality of its students, Yocheved is attempting to bring Jewish education back to its roots: an emphasis on focusing on an individual child's strengths in order to help them grow both as a student and as a person.
I have had the pleasure of seeing Yocheved in action since we both live in Crown Heights, and I have never met anyone more dedicated to their mission.  I will never forget when I was working for a Hurricane Sandy relief organization, and seeing how she brought her entire family, her husband and children, to volunteer for an entire day.
This told me everything I need to know about Yocheved's dedication to education and to teaching children in creative and special ways.
Lamplighters is hosting an event this coming Sunday that is sure to be friggin' amazing, with the Hasidic rock (and folk) stars, Moshe Hecht and Levi Robin, playing and an art display by Noah Lubin.  If you can make it, I highly recommend going.  Go here to buy tickets.
Uri Laio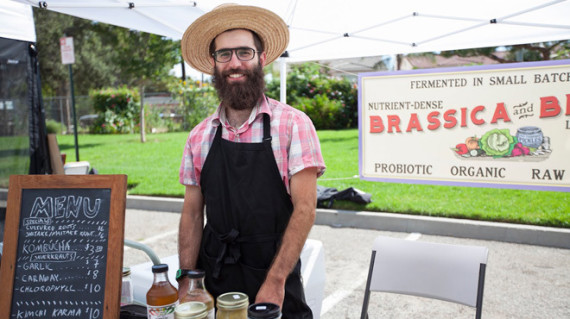 Ever since I met Uri in Mayanot Yeshiva, I knew he had something special to offer the world.  He was one of these guys that just seemed unable to stop his passion from escaping.
Uri's passion happens to be sustainable food, and more specifically, lacto-fermentation (traditional fermenting).
And in Mayanot, he was known for always messing around with natural foods in some way.  From making kombucha in his dorm room to starting a garden in front of the yeshiva, nothing seemed able to stop him from pursuing his passion.
That's why when I found out that he had left law school in order to start a "micro craft food" business called Brassica & Brine, I was totally not surprised.  What the heck was he doing in law school anyway?
Brassica & Brine has since taken off, growing by leaps and bounds, and has also been featured in a number of mainstream news outlets.
More importantly, Uri has been at the forefront of a movement in America, as well as in the religious community, of bringing the food industry back to the basics.  While many of us are increasingly having processed foods and unnatural produce shoved at us, Uri and others have been working tirelessly to encourage a different model to the way we look at food.
And, like Yocheved, he is moving the religious world forward by bringing it back to its roots.  As he says, "Anyone who has read the Lubavitcher Rebbe's memoirs as I have, and the numerous other sipurei [stories of] chassidim, develops a sense that we are lacking something today. I have a strong sense of nostalgia for that world where these great chassidim were gardeners, metal smiths, or in self-imposed exile."
Oh, and ladies, he's single.
Yitzchok Moully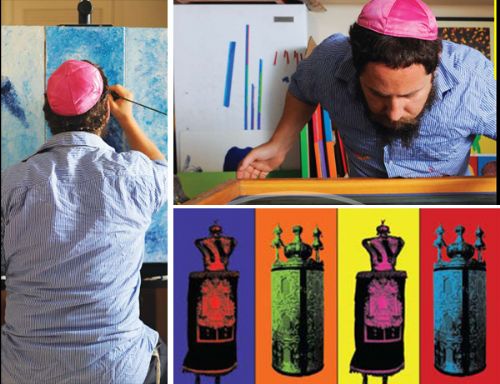 The amazing thing about Yitzchok Moully is that in addition to all the things I'm about to list, he is also a full-time shliach.  I am always inspired and amazed by what he does for the Jewish world.
What has he done?  Moully, in case you are unaware, is an artist, also known as the "Pop Art Rabbi".  I've actually featured him here before, but I felt that he deserved another mention for a few of his recent projects.
He has just finished two art projects that I was personally amazed by.  The first one was his "daily omer" painting.  Every day, for the entire fifty days of Omer counting, Moully did an abstract painting meant to illustrate the unique characteristic of the day.  Read more about this project and see all the paintings here.
The second project was an incredible art project, one that is both unique and inspiring. It is an image of the Rebbe made up of QR codes.  Each QR code provides a link to the website of every Chabad center in the world.  2,500 or so in all.  Incredible.
But, most importantly, Moully has a tireless advocate for increased creativity in the Jewish community.  Despite his jobs as a shliach and painter, he has also started an organization called the Creative Soul which has already made a meaningful impact on the Jewish visual arts community.  He runs a blog on Chabad.org that features a piece of art by Jewish artists once a day, which is great both for the artists as well as those looking for great Jewish art.
In my eyes, Moully is a hero in the Jewish art world. I only hope his example is followed by other potential leaders.